Home
❭
News
❭ House Republican Leader, Themis Klarides Attests - Newtown is Well-Served by Rep Bolinsky
House Republican Leader, Themis Klarides Attests - Newtown is Well-Served by Rep Bolinsky
"Newtown residents have been well served in Hartford by State Rep Mitch Bolinsky. During his time in the legislature representing the 106th District, Mitch has used his knowledge and experience to get things done. His ability to work within the Republican caucus and across the aisle with his Democratic colleagues has made him an effective leader on many issues during a time when we are unfortunately often riven by partisan politics."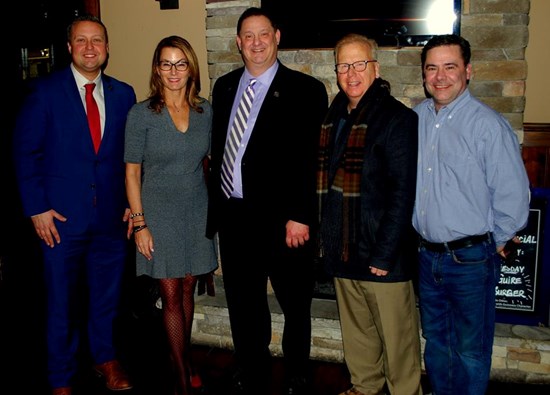 An Assistant Leader in the Republican caucus, he previously served as the Ranking Republican member on the Aging Committee where he displayed a keen grasp of the issues most important to our seniors. He has been a leading advocate on Alzheimer's issues and Aging in Place.
He also serves on the Appropriations Committee - responsible for writing the state budget - and the Education Committee. This year he was instrumental in helping to pass an important genocide and Holocaust curriculum bill for public schools and has worked tirelessly to advance education in Newtown.
He is again on the ballot this November 6 and I would strongly urge Newtown to return Rep Bolinsky to Hartford. His vision for Connecticut is one we can all support.
State Representative Themis Klarides, R-Derby
House Republican Leader
300 Capitol Avenue, Hartford