A SPECIAL MESSAGE FROM MITCH -
A STRANGE THING HAPPENED ON THE WAY TO THE 2020 ELECTION. ON TUESDAY, MARCH 10, WE ENTHUSIASTICALLY KICKED-OFF OUR CAMPAIGN WITH A FABULOUS EVENT AT THE FOUNDRY.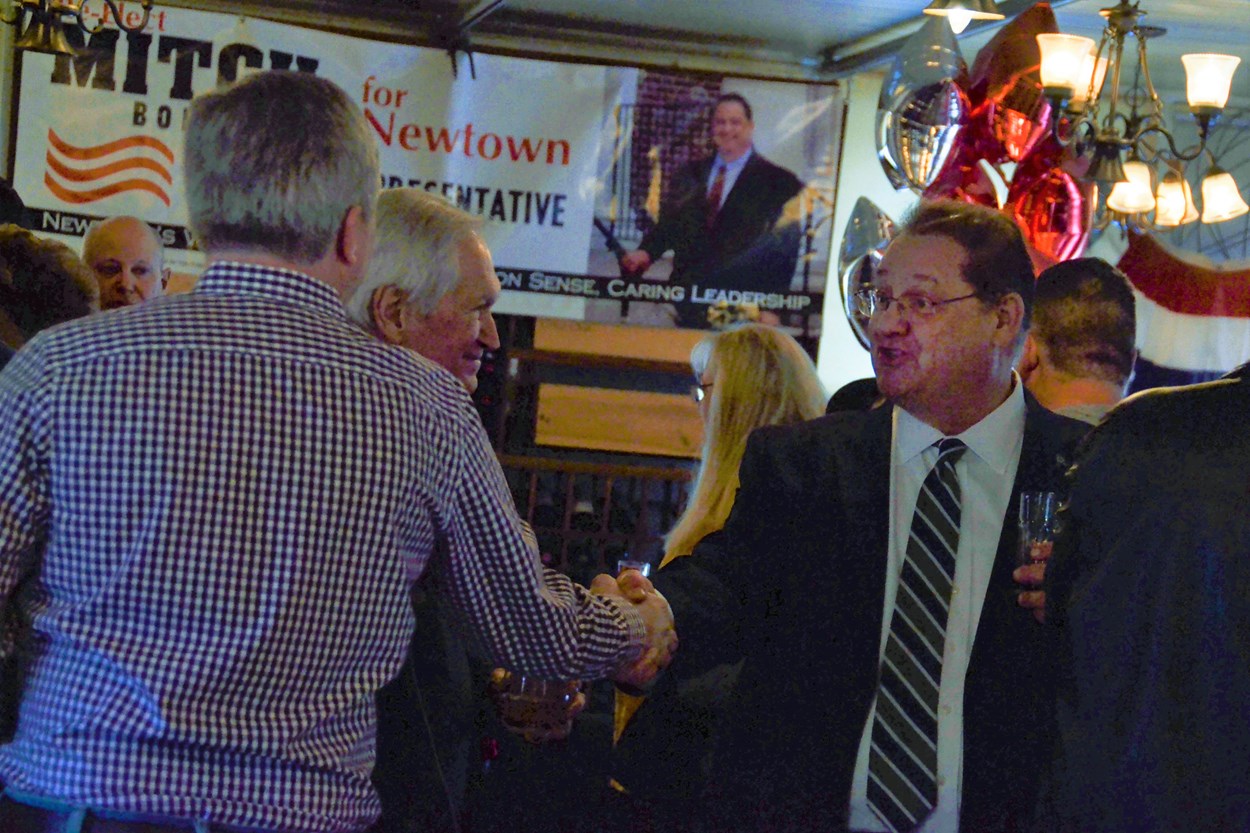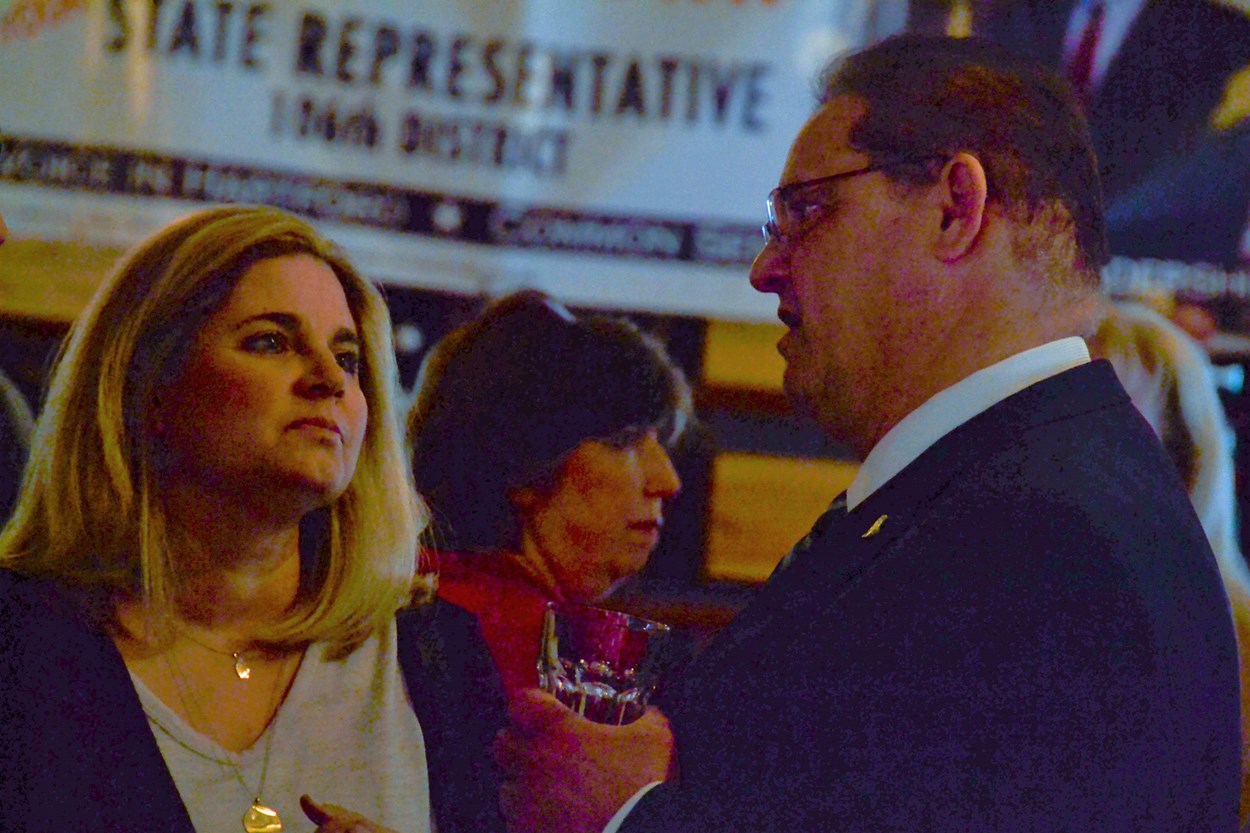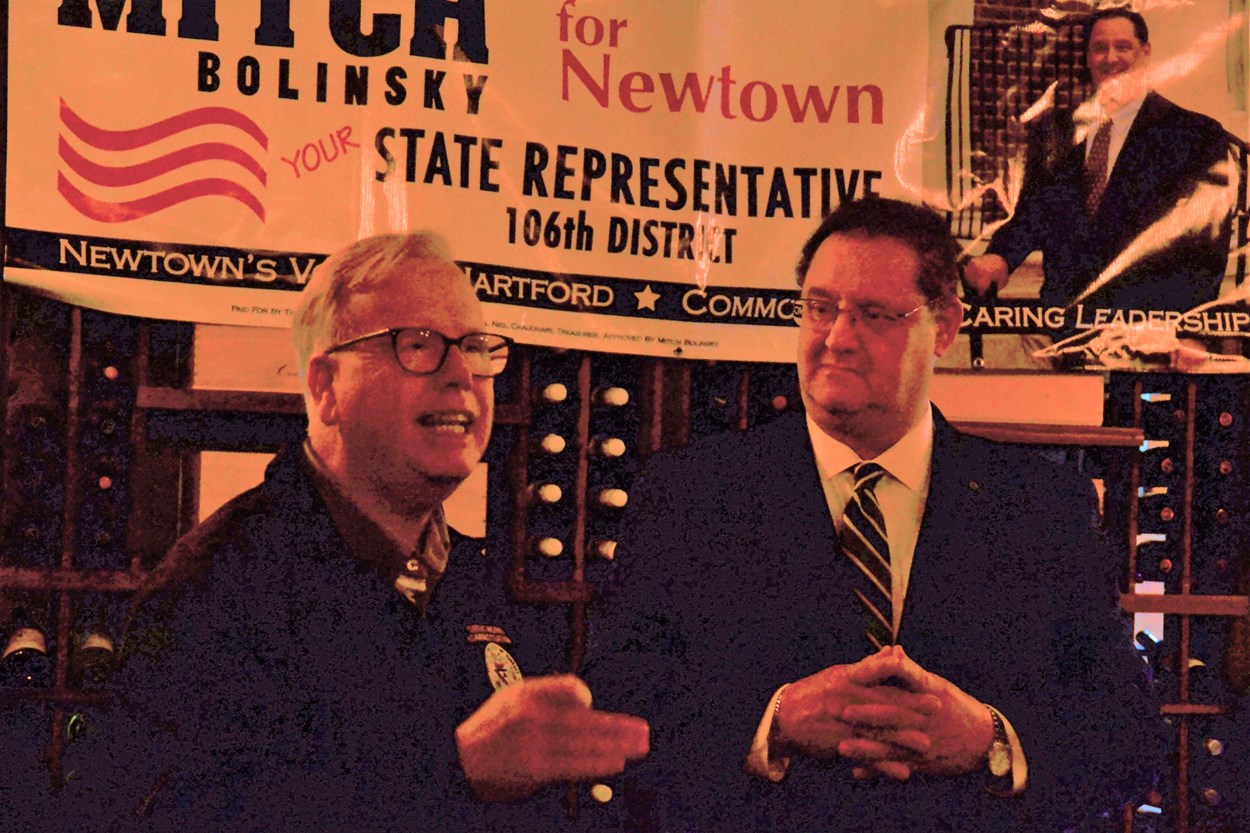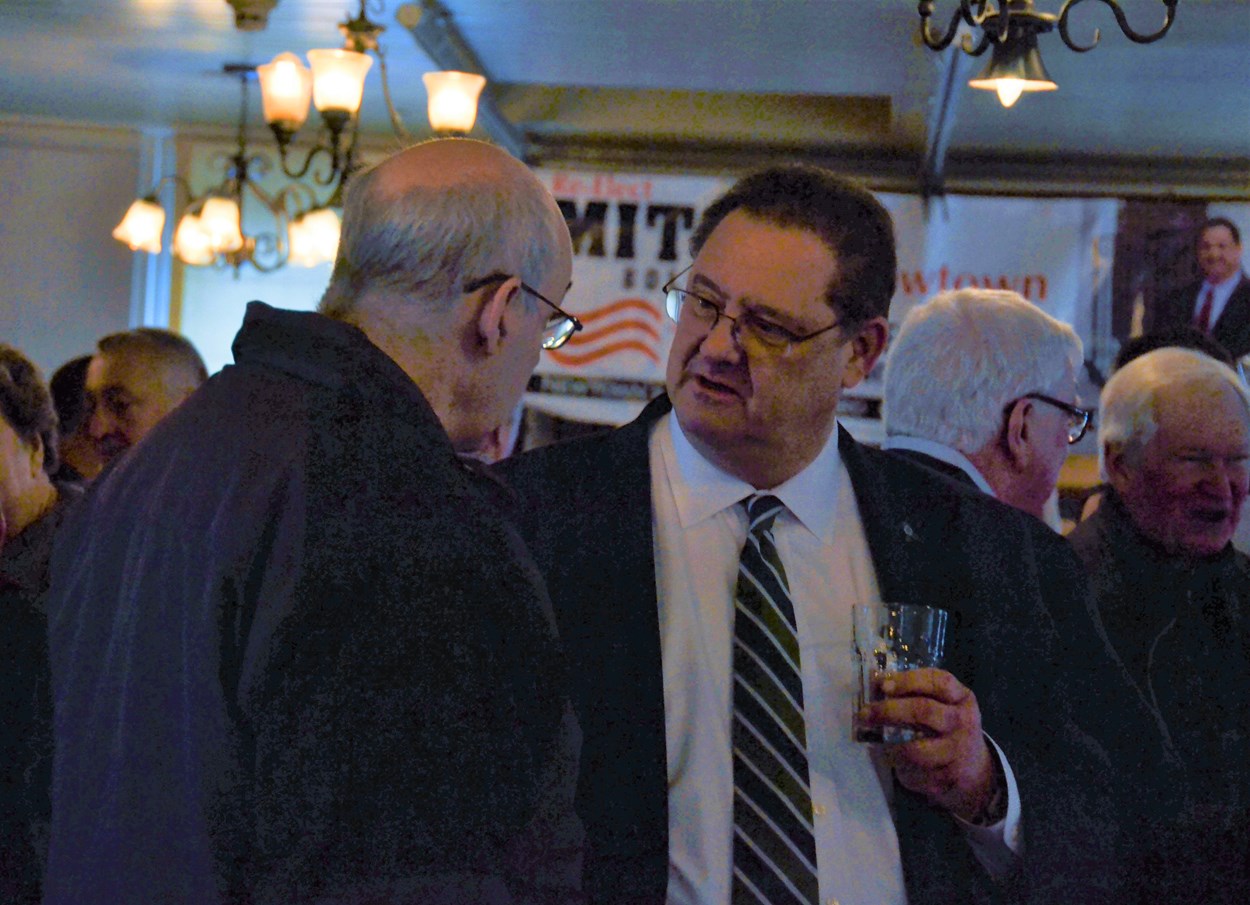 THEN, ON FRIDAY THE 13th, OUR WORLD WENT INTO LOCKDOWN...
I'M LOOKING FORWARD TO A 5TH-TERM SERVING YOU. I LOVE OUR TOWN & HAVE BEEN WORKING FOR YOU SINCE 2000, LONG BEFORE I WAS FIRST CHOSEN TO BE YOUR STATE REPRESENTATIVE, IN 2012. AT THE MOMENT, THINGS ARE DIFFERENT. UNCHARTED. BUT MY COMMITMENT TO YOU IS STRONGER THAN EVER!
MY JOB THIS YEAR HAS MOVED AWAY FROM LEGISLATION TO FULL-TIME CONSTITUENT-SERVICE. I'VE ALWAYS EXCELLED IN THE "SOFT" PART OF MY WORK & LIFE. CARING. DOING THE RIGHT THINGS. IN THESE CHAOTIC TIMES, I AM BLESSED AND FEEL LUCKY TO BE ABLE TO STEP-UP AND BE YOUR VOICE. I'M 100% HERE FOR YOU!
REACH OUT; HUNDREDS OF FRIENDS, NEIGHBORS & BUSINESSES HAVE USED ME TO GET ACTION & ANSWERS ON THINGS FROM UNEMPLOYMENT TO FEDERAL STIMULUS; BUSINESS LOANS TO ISSUES WITH EVERSOURCE OR DMV. DON'T ACCEPT THE THE SILENT TREATMENT OF AN UNRESPONSIVE STATE AGENCY. I CAN HELP.
I LOVE THIS JOB AND I LOVE AMERICA! BEING ONE OF THE STATE'S MOST EFFECTIVE REPRESENTATIVES IS A DREAM COME TRUE. IT'S AN HONOR TO SERVE YOU WITH A RECORD OF RESULTS, NOT EMPTY PROMISES.
WE'LL GET THROUGH THIS TOGETHER! ON NOV. 3rd, I ASK FOR YOUR VOTE TO KEEP ME WORKING FOR YOU...
SINCERELY, MITCH BOLINSKY
This site and my entire campaign is about you. Your family. Your business. It's about our Newtown, our Connecticut, our quality of life and how you and I want our state's fiscal problems to be responsibly solved so your life, your children's lives, your parent's lives and your business or job can be secure, grow and prosper again.
I declare that you have the right to be free from the scourge of constantly rising taxes and diminishing returns. I am opposed to tolls as a new revenue source and have fought the whims of two Governors because you have a right to a Connecticut that's more affordable and on an upward trajectory. Years of failed progressive policy has built a special-interest "Government Class" of career politicians who believe your earnings are theirs to spend and show it by raising your taxes every year for programs and political cronyism that do little to improve your life. I know we can do better and am a fighter for you. Re-Electing me is your stake to a better, more affordable Connecticut that is more responsive to you and runs with efficiency, not like as it has in the COVID-19 emergency response.
With your help and with your vote, we're going to grow Connecticut, balance budgets, make good on our obligations, restore fairness, give a voice to taxpayers like you who pay the freight, solidify our public education, respect our state's most vulnerable residents and have good roads to travel. Of course there's a lot to do but, it all starts by fixing nearly 35-years of fiscal waste and cronyism - immediately.
It won't happen overnight and it will have to be a transparent, inclusive, bipartisan effort; not something Hartford is known for but, through the tough times, I'm proud to have solidified my already sturdy bridges. In eight-years serving you, there have been frustrating times with a majority that locks others out of the room. In the heat of battle, I've drawn strength from bipartisan connections. That strength is your power.
Your vote and those of your family, neighbors and friends will allow me to keep doing good for Newtown.
Thanks for reading this far. Do you have questions, challenges, want express your support, or volunteer to be part of a winning team? Reach out. My cell is (203) 470-2728 and email is MitchForNewtown@earthlink.net.
Here's to our getting through these strange times and to a better, more user-friendly Connecticut . Ready???
Mitch
News
Wednesday, May 20, 2020 9:24 PM
Rep. Bolinsky Unanimously Nominated for Fifth Term
On Wednesday night, May 20, 2020, Representative Mitch Bolinsky received the unanimous and enthusiastic backing of Republicans in Newtown for re-election to the Connecticut State House of Representatives!
"Thank you for putting your trust in me for a fifth-term, representing Newtown's 106th State House District in Hartford. It's going to be a hard-fought campaign and I'm counting on the support of all of you. Together, we are mighty and, more than ever before, these Post -COVID-19 times call for strength and resolve to put the pieces back together."
"Through this crisis, my focus has been 100% constituent service and making sure Newtown voices are heard and considered in Hartford. When state agencies fail us, break the Governor's promise of temporary assistance and stop returning phone calls, I'm here for you. I've helped hundreds and hundreds of our neighbors fix problems caused by deficient state processes and agencies that are fundamentally unprepared to provide critical supports."
"It took a pandemic to demonstrate to everyone in the state that we can no longer allow special-interests and career politicians to protect and enable inefficient, 1980's-era dysfunctional state agencies. Dinosaurs like DOL, DMV , DPH and others need to be re-invented to serve the people whose tax dollars pay the rent. Let's teach 'Big Government' that it works for its people ... not the other way around. "Reelect me and we'll get this fixed."
Sincerely,
Representative Mitch Bolinsky
PRESS RELEASE PICTURED BELOW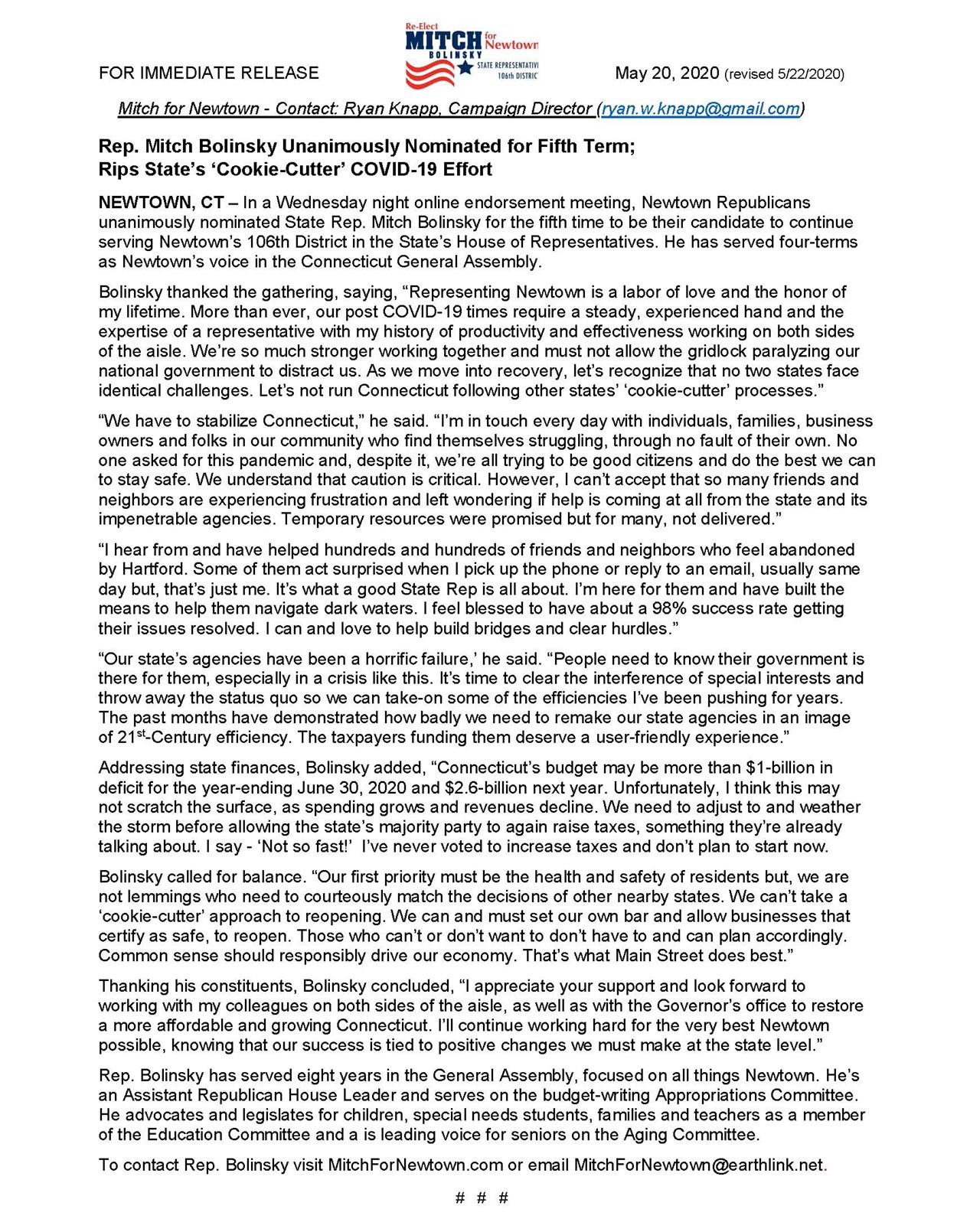 ---
Tuesday, November 6, 2018 12:00 AM
---
Saturday, November 3, 2018 10:59 PM
---
Wednesday, October 31, 2018 10:03 AM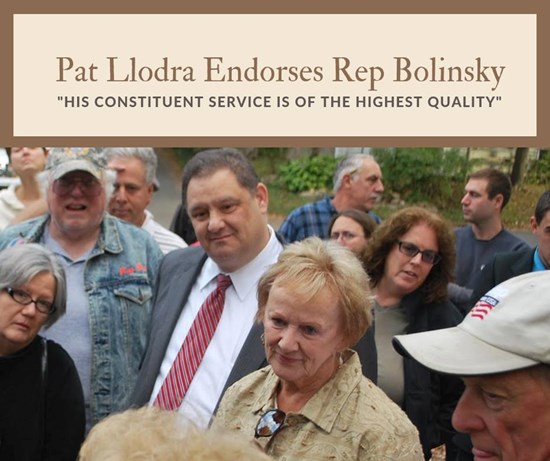 https://www.newtownbee.com/re-elect-mitch-bolinsky/10152018
---
Wednesday, October 31, 2018 12:00 AM